Don Bosco Technical Secondary School-Embu
Don Bosco Embu offers both Secondary School Education and Technical Vocational Education and Training (TVET). Don Bosco Embu has a  (Bro Umberto Memorial Farm) that is used both for production and training interns. It is also the Salesian Aspirantate for Kenya. We are located in Embu County, on Kiritiri Road, 7km from Embu Town.
Bishop Paul Kariuki's Farewell: Don Bosco Embu Community Bids a Fond Adieu
The transfer of Bishop Paul Kariuki from the Embu Diocese is marked by a heartfelt farewell as all the staff and students of Don Bosco Embu gather along the roadside to bid him a fond goodbye. His cherished friendship with Don Bosco Embu resonates deeply within the hearts of the community, and their warm send-off stands as a testament to the profound impact he has had on their lives. As he embarks on his journey to the new diocese of Wote, our prayers and well-wishes are fervently extended, invoking God's blessings to accompany him in his new pastoral role, and may the new diocese flourish under his guidance, just as he leaves an indelible mark on the hearts of those at Don Bosco Embu.
Empowering Technical Students: One-Week Seminar Equips Future Professionals with Vital Life Skills.
The one-week seminar for technical students represents an invaluable opportunity for these budding talents to acquire essential life skills that will undoubtedly shape their future endeavors. Beyond the technical knowledge they gain in their respective fields, this seminar provides a holistic foundation, imparting crucial skills in communication, problem-solving, teamwork, and adaptability. These life skills are the cornerstones upon which successful careers and fulfilling lives are built, equipping these students to navigate the complexities of the modern world with confidence and resilience. As they embark on this transformative journey, they are not just preparing for a profession; they are arming themselves with the tools to lead purposeful and impactful lives.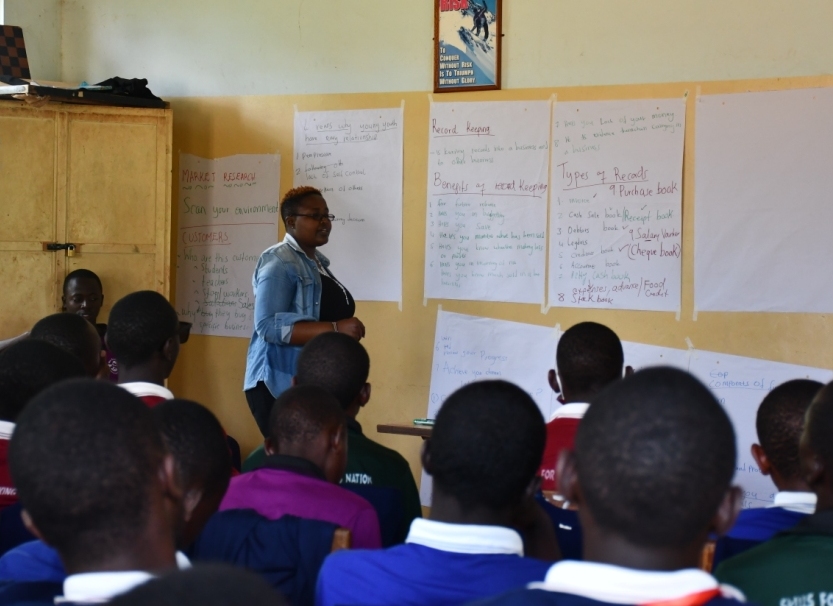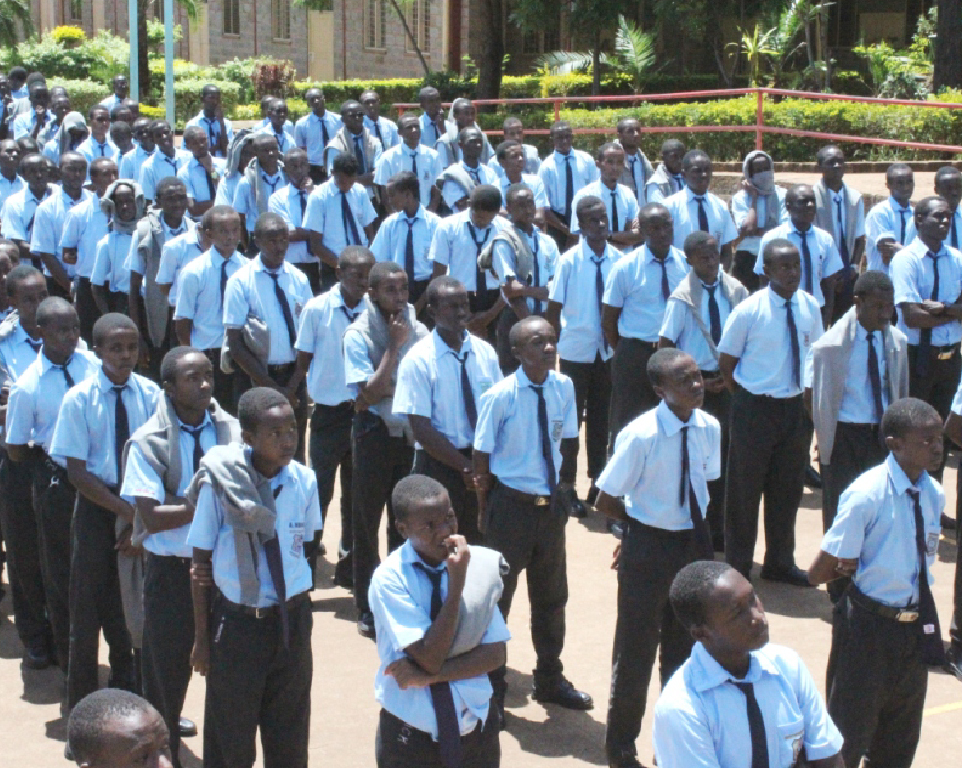 Don Bosco Technical Secondary School-Embu
Don Bosco Technical Secondary School-Embu is a private educational institution owned and administered by the Salesians of Don Bosco, a religious society of Catholic Priests and Brothers.
In 1983, the Salesians recognized the necessity of providing sound education and technical skills training to young people in and around Embu. This realization led them to establish a Technical Secondary School with the aim of educating and training the youth in trade-related skills and music, enabling them to become responsible and productive citizens characterized by honesty and goodness.
"The school was not the end; it was rather the instrumental means for improving the way of life."
-Don Bosco
Don Bosco Technical Institute
Don Bosco Technical Institute offers vocational programs tailored to equip young individuals with the skills needed to enter the job market or pursue entrepreneurship by establishing and managing their own businesses.
Our comprehensive programs encompass a wide range of courses, including Carpentry and Joinery, Computer Applications, Electrical Installation, Fitter Mechanics, Masonry and Bricklaying, Motor Vehicle Mechanics, Secretarial Duties, Solar Energy, Welding, and Fabrication, among others. These courses are designed to provide practical and theoretical knowledge, ensuring that students acquire the necessary skills for success in their chosen fields.
At Don Bosco, we prioritize hands-on training and real-world experiences, allowing students to apply their knowledge in practical settings. Our dedicated faculty members, who are experts in their respective fields, provide guidance and mentorship to nurture students' talents and help them excel.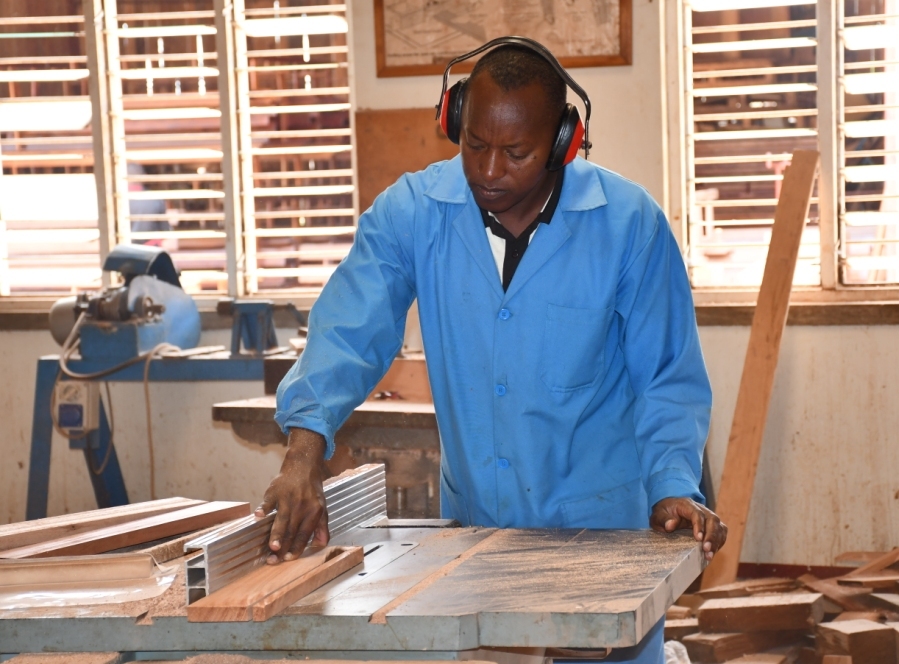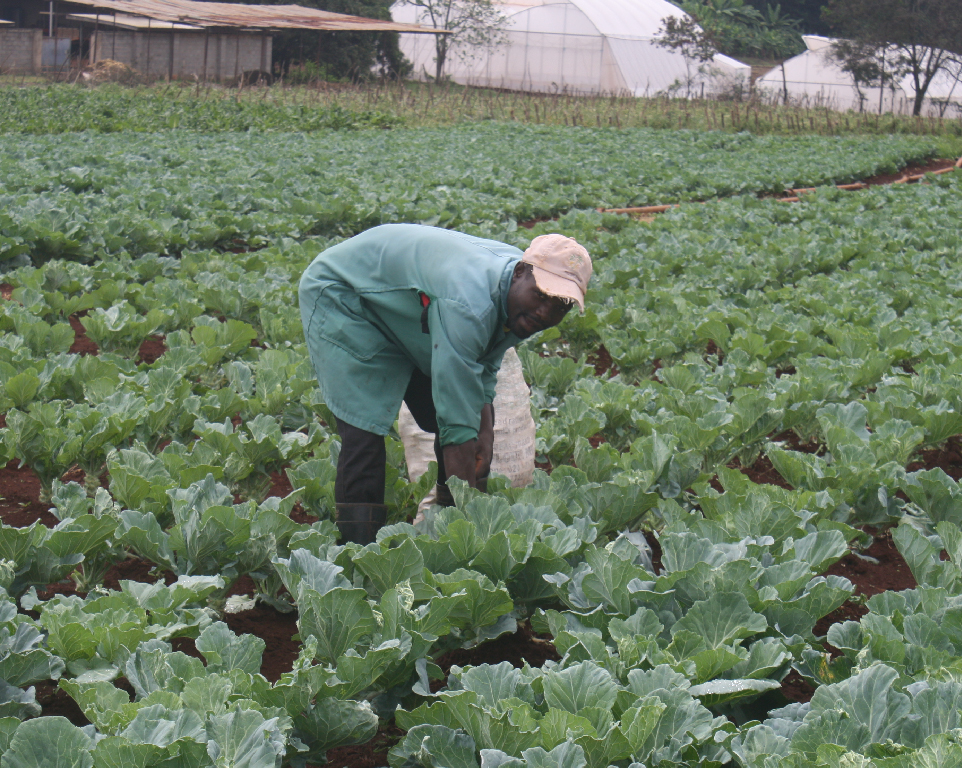 Bro Umberto Memorial Farm
Don Bosco Embu Farm stands as a testament to the vision and dedication of the late Bro. Umberto Rizzetto SDB. Since the establishment of Don Bosco Embu in 1984 until his passing in 2017, Bro. Umberto tirelessly devoted himself to the goal of achieving self-sufficiency in food production for the institution.
While serving as a manager in the office, Bro. Umberto actively engaged in manual labor on the farm. His hands-on approach and unwavering commitment inspired others and set an example of hard work and determination.
Through the generous support of numerous benefactors, the farm has been equipped with a wide array of farming equipment and tools. This support has played a vital role in enhancing the farm's productivity and efficiency, enabling Don Bosco Embu to meet its food requirements and contribute to its self-sustainability goals.
Don Bosco Workshop
Our Production unit is a versatile and proficient facility that specializes in the manufacturing and production of furniture and metal work items. With a keen focus on craftsmanship and attention to detail, our skilled team utilizes their expertise to create high-quality furniture pieces and metal products. Additionally, we offer custom order services, catering to the unique requirements and preferences of our valued customers. Whether it's crafting exquisite furniture or fabricating metal work items, our Production unit is committed to delivering exceptional products that meet the highest standards of durability, functionality, and aesthetic appeal.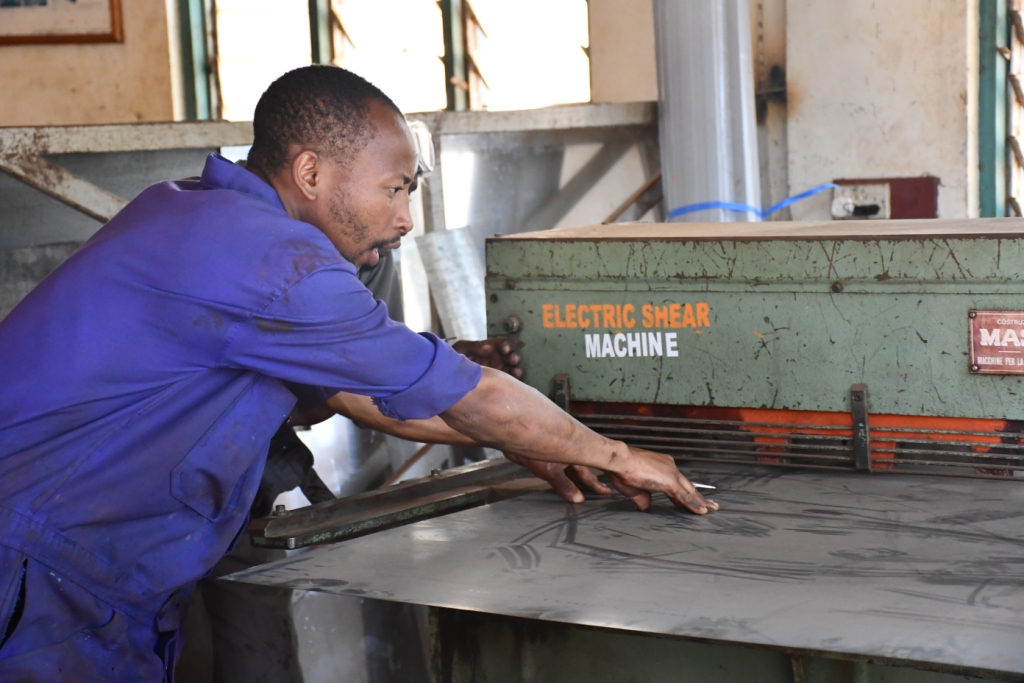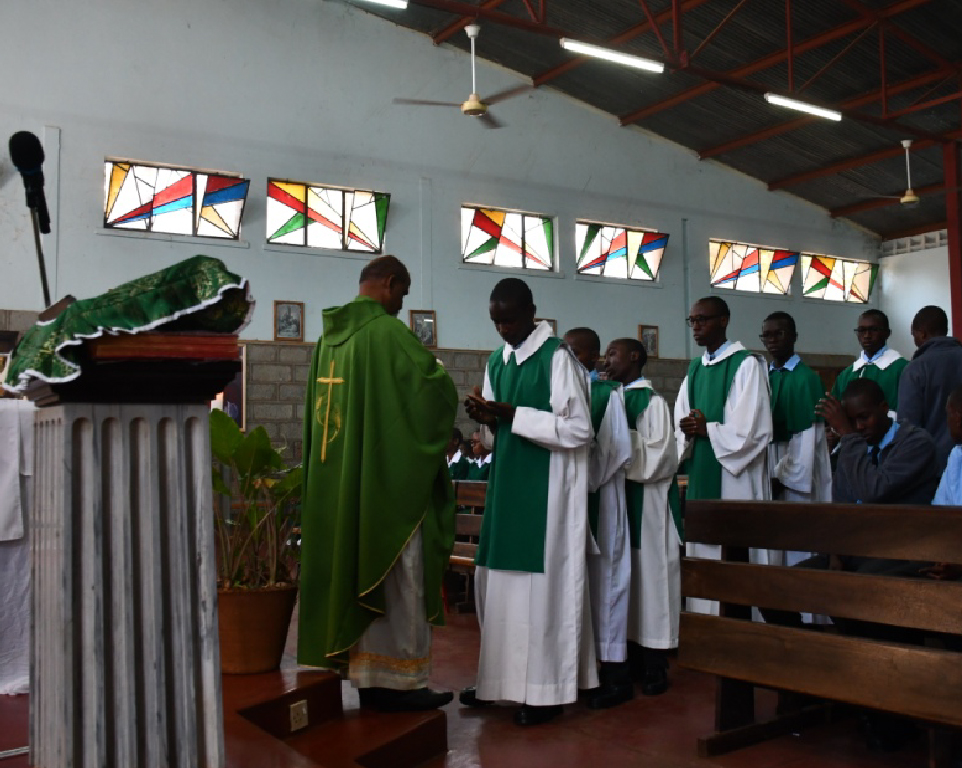 Salesian Aspirantate
Our Catholic-based school recognizes the profound importance of spiritual guidance and meeting the spiritual needs of our students. We believe that nurturing the spiritual dimension is integral to their holistic development. Through our dedicated pastoral team, which includes chaplains, priests, and religious educators, we provide a nurturing environment where students can deepen their faith, explore their spiritual beliefs, and foster a personal relationship with God. We offer regular opportunities for prayer, worship, and participation in sacraments, encouraging students to develop a strong foundation in their Catholic faith. We also provide guidance and support to students as they navigate moral and ethical dilemmas, emphasizing the values of compassion, integrity, and service to others. By integrating spiritual guidance into our educational framework, we aim to empower our students to grow as individuals and make positive contributions to the world around them, guided by their Catholic faith. 
Is God Calling You?
MZEE JASANI AND DON BOSCO EMBU
The late Mzee Jasani came into the scene of Don Bosco Embu from August 2022 only. The Trustees of the Sterling Trust of Mzee Jasani, Mr. Bharat Thaker and Mr. Shashi Shah came to the rescue of Don Bosco Embu in August 2022 to face the various challenges of the Community. The esteemed Trust has supported several activities of Don Bosco Embu from August 2022. The Sterling Trust supported the community to purchase timber for the workshops, food for the students and animals and sponsored 5 cows and 500 chickens to reintroduce the poultry farm. The Sterling Trust also paid the salary of the staff for one month and footed the electricity bill of one month too. In the beginning of this year, 2023 the Sterling Trust also sponsored two blocks of toilets for the boys and girls.
We are very grateful to the late Mzee Jasani for his vision and the Trustees, Mr. Bharat Thaker and Mr. Shashi Shah for their understanding.
Mzee C.N. Jasani
Don Bosco Embu Community
Don Bosco Embu is a vibrant and inclusive community that brings together Salasian Priests, technical and secondary school teachers, supporting staff, and students. This diverse group of individuals collaborates harmoniously to create a nurturing environment that fosters growth, learning, and personal development. The Salasian Priests provide spiritual guidance and mentorship, while the dedicated teachers impart valuable knowledge and skills to the students. The supporting staff plays a crucial role in maintaining the smooth functioning of the community. Together, they form a strong network of support, fostering a sense of belonging and enabling each member to thrive and reach their full potential. Don Bosco Embu is a true testament to the power of community and collaboration in shaping the lives of its members.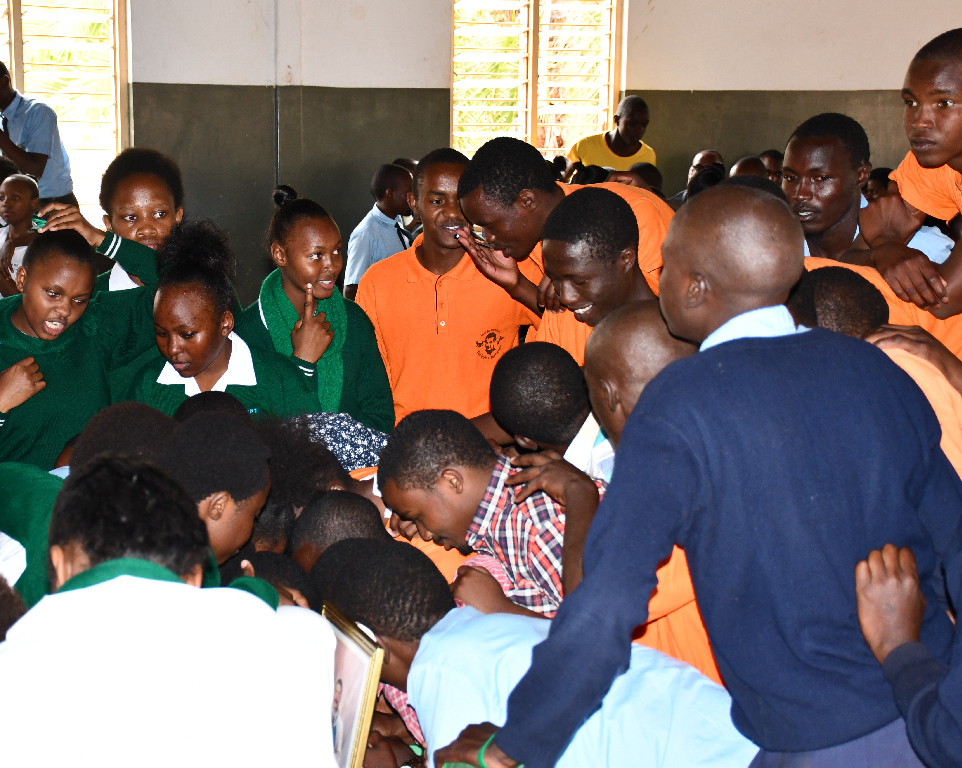 GOODNESS AND WISDOM
Goodness and Wisdom are the guiding principles that shape our journey towards excellence. With Goodness, we embrace compassion, integrity, and respect, fostering a nurturing environment where individuals thrive and flourish. Wisdom illuminates our path, empowering us with knowledge, insight, and discernment to make informed decisions and embrace lifelong learning. Together, Goodness and Wisdom inspire us to reach new heights, make a positive impact on the world, and lead lives filled with purpose and meaning.