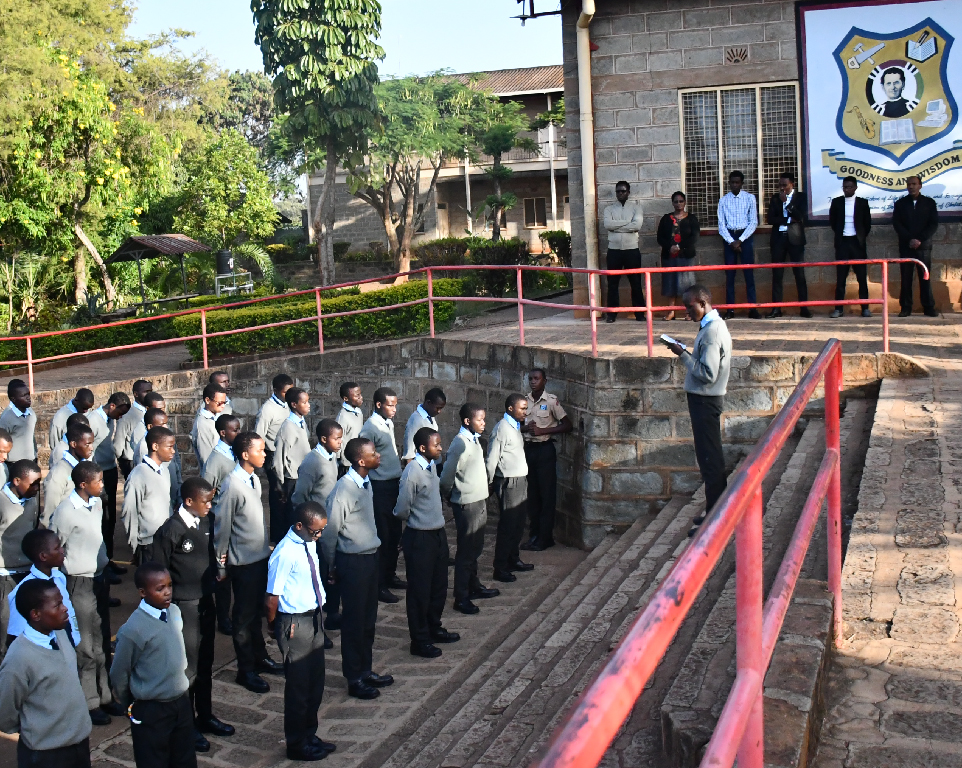 Christian Formation
In this Institution, priority is given to spiritual and moral formation. The educative programme of St. John Bosco and religious instructions help each student to grow in high moral standard and discipline. With the help of God, of the Salesians and staff members, each student should be able to make a decision regarding his choice of life at the end of Form IV.In this Institution, priority is given to spiritual and moral formation. The  educative programme of St. John Bosco and religious instructions help each student to grow in high moral standards and discipline. With the help of God, of the Salesians and staff  members, each student should be able to make a decision regarding his choice of life
Set books to play a part in brewing acting talent
Set books have a profound impact on nurturing acting talent at Don Bosco Embu by serving as a source of inspiration and guidance for aspiring actors. These carefully selected literary works not only expose students to diverse characters, narratives, and emotions but also instill in them a deep appreciation for the art of storytelling. Through the exploration of complex themes and the portrayal of multifaceted characters, set books challenge students to delve into the depths of human behavior and emotions, thus honing their acting skills. Furthermore, the analysis and discussion of these texts foster critical thinking, empathy, and creativity – essential qualities for any aspiring actor. By engaging with set books, students at Don Bosco Embu are not merely readers but budding thespians who draw inspiration and invaluable lessons from the pages of literature to enrich their journey in the world of acting.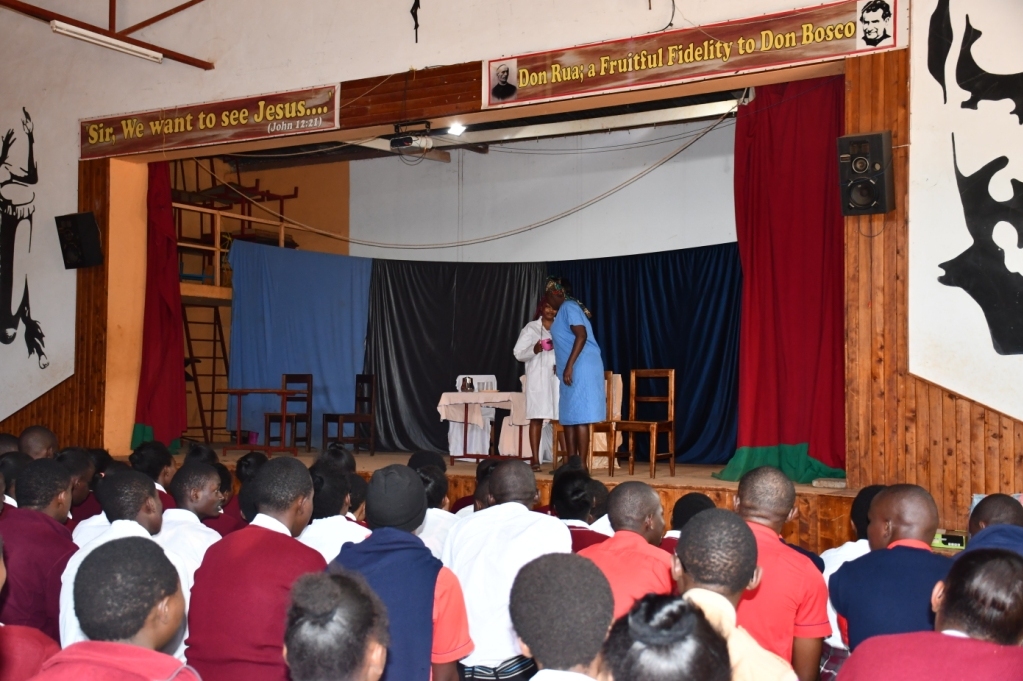 REQUIREMENTS
KCPE results with 260
marks and above
Photocopy of the birth certificate
Primary school leaving certificate
Parent's ID
Baptism card
The NEMIS number (UPI)
Interview fee of Ksh 500.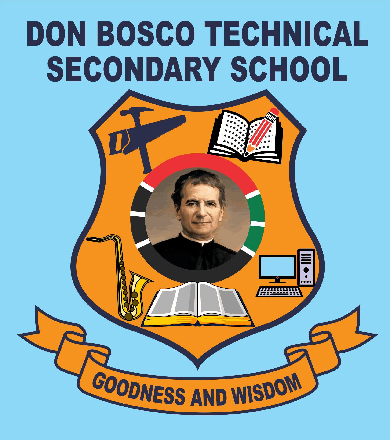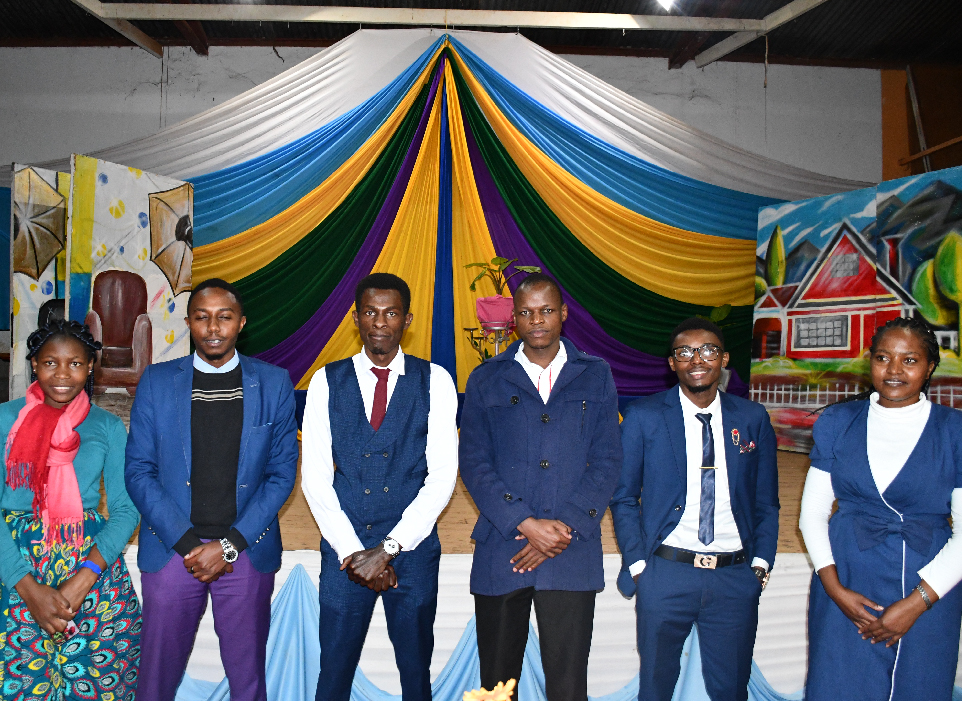 Our Team of Dedicated Teachers Inspiring a Generation of Learners
Our team of dedicated teachers is the driving force behind our educational institution's success. They possess a remarkable passion for their craft and a genuine commitment to nurturing and inspiring young minds. With their unwavering dedication, they create a supportive and engaging learning environment where students can thrive academically and personally. These exceptional individuals continuously go above and beyond to ensure that each student receives the attention and guidance they need to reach their full potential. Their tireless efforts, creativity, and expertise empower students to explore their curiosities, develop critical thinking skills, and cultivate a lifelong love for learning. Our team of dedicated teachers is truly the cornerstone of our educational community, making a profound impact on the lives of our students every single day.
1. Intellectual Formation
Don Bosco Technical Secondary School, Embu follows Kenyan Educational System. Its educational approach stresses on a high quality of academic performance. In this school, the pass mark is 50% and is equal to C according to our grading system. From Form I to Form III every student is expected to attain 50% in all subjects; below 50% in any three subjects a student will not be promoted the following year into the next Form. In the case of failure of any student to cope with the educational demands, the school does not allow repeating the class. The concerned student must leave the school and find another school on his own. Text books are provided to the students. The reference books remain in the Library. The students are encouraged to use them to broaden their knowledge through extra readings.
2. Cultural Formation
By means of study and work, individuals take command of the world, cooperating with God the Creator in a never-ending process of creating a better world. The pupils of this Salesian school are taught the dignity of work and a sense of responsibility. Manual work is a necessary and noble element of the Salesian system of education for the formation of young people. Through manual work, students are prepared to embrace any kind of life. Work also encourages solidarity with the millions of Kenyans who toil for their daily sustenance, as well as with their parents, who make enormous sacrifices to pay their school fees. The school promotes all cultural elements of the people of Kenya that align with the Catholic faith, while simultaneously discouraging foreign cultural elements that are destructive and, at times, contrary to African culture.
3. Social Formation
The Salesian school is a big "family" where mutual respect and affection reign. The Rector (Director) is the father of this family. The students are always free to turn to him for advice, guidance, and encouragement in their difficulties. The same family spirit assists and inspires the students in all their activities. Corrections, admonitions, or punishments are necessary to ensure personal improvement. Obedience is a necessary virtue in the formation of the young. All the Salesians and staff members are there to take the place of the parents. With love and concern, they will make every effort in the formation of the young people entrusted to their care. Therefore, all students promptly obey the authorities of the school and the regulations of the school.
4. Groups and Movement
The school promotes various groups and movements to help the students develop their different talents and skills, as well as to provide them with the experience of togetherness. With permission from the school administration, students can form associations, solidarities, or clubs for the benefit of the community or for their own enrichment. The group will have an assigned patron who will guide and support the group in its journey towards the desired objective.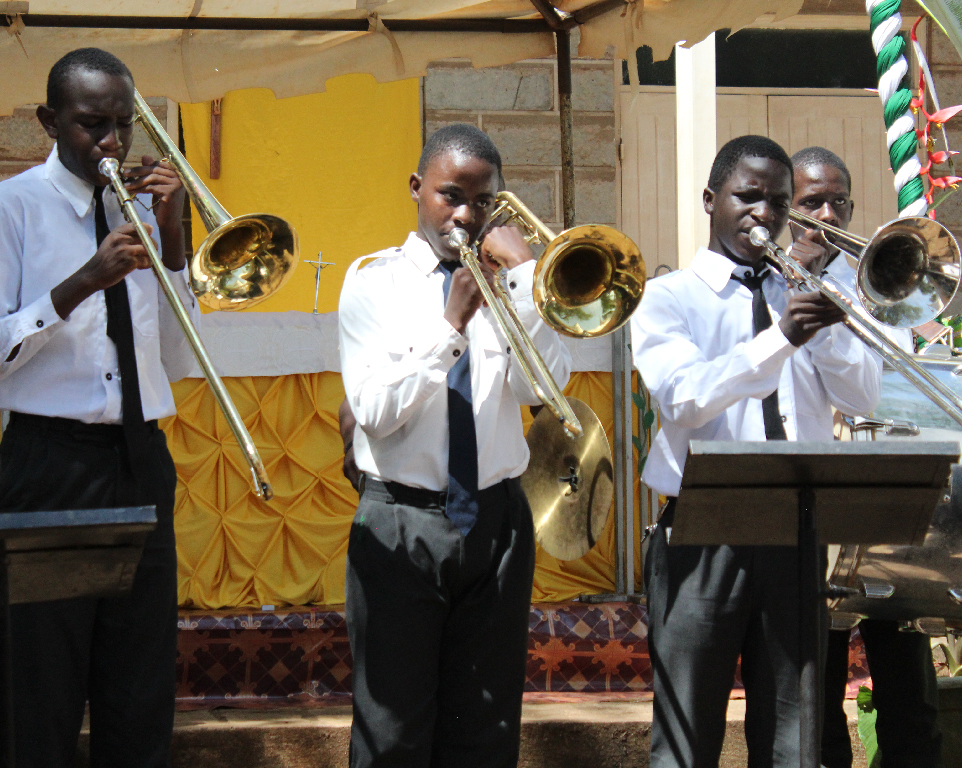 Our School Band
Our school band is a vibrant and dynamic ensemble that captivates audiences with their exceptional musical talent and infectious enthusiasm. Comprising dedicated and passionate student musicians, the band demonstrates an unwavering commitment to musical excellence and teamwork. They tirelessly rehearse and collaborate, honing their skills and perfecting their performances. With a diverse repertoire ranging from classical masterpieces to contemporary hits, the band showcases their versatility and ability to adapt to different musical genres. Through their captivating performances at school events, concerts, and competitions, our school band not only entertains but also inspires and uplifts the entire school community. Their harmonious melodies and synchronized rhythms truly exemplify the power of music to bring people together and create unforgettable moments.
Sports Facilities
Our school sports facility boasts a comprehensive range of amenities to cater to the sporting needs and aspirations of our students. The football ground provides a spacious and well-maintained pitch, allowing players to engage in thrilling matches while honing their skills and teamwork. The basketball ground offers a state-of-the-art court where students can showcase their agility and basketball prowess. Additionally, our volleyball pitch provides a dedicated space for students to enjoy competitive and recreational games, promoting physical fitness and camaraderie. These meticulously maintained sports facilities not only provide a platform for students to excel in their chosen sports but also foster a sense of sportsmanship, discipline, and a healthy lifestyle among our student body.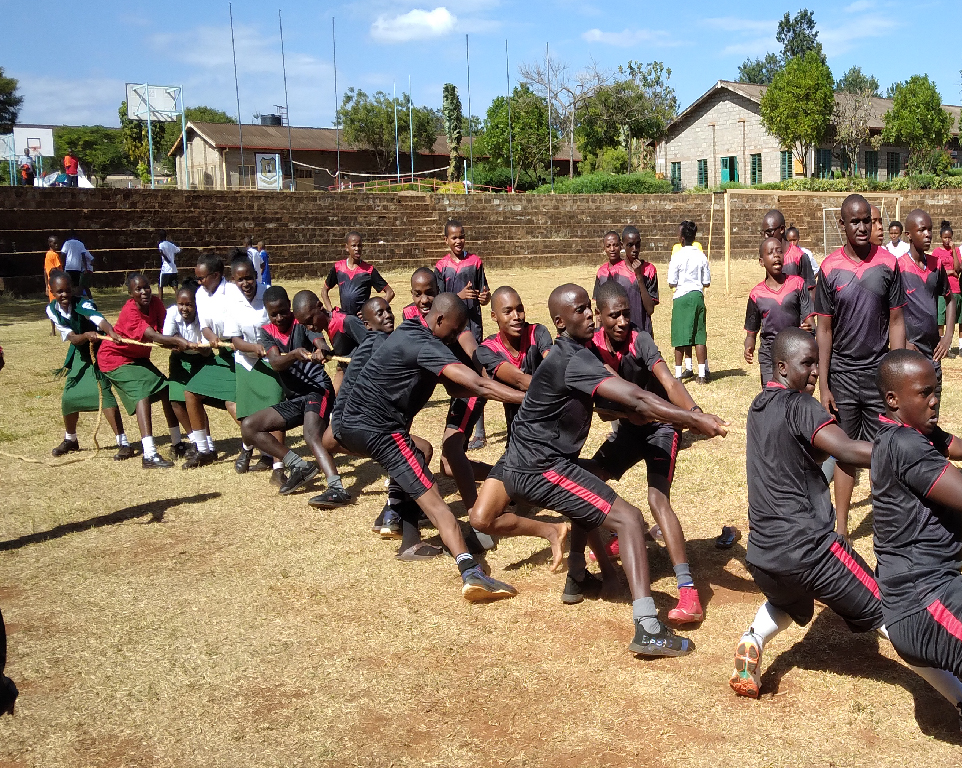 INTAKE
The students admitted to DON BOSCO TECHNICAL SECONDARY SCHOOL are offered a precious opportunity to learn how to become efficient individuals. Consequently, they are expected to exhibit a keen determination to learn and prioritize their own integral formation from the very first day of class, encompassing intellectual, social, religious, and moral aspects. With the guidance of Salesians and dedicated lay staff, who fulfill the roles of "Fathers, Teachers, and Friends," the students thrive within a familial atmosphere characterized by reason, religion, and loving care. Don Bosco's educational approach directs the youth towards a more purposeful life as devout children of God and upright citizens of Kenya. The Secondary School imparts a comprehensive Secondary Education that incorporates practical technical skills, as mandated by the Government of Kenya.